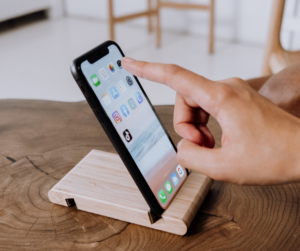 Needing to amplify your brand? Using social media is a great way to get your brand noticed and share some key messages. But inevitably, just posting content whenever you have time isn't enough and posting at specific times can further enhance your success (see below).
Understanding how often to post on each platform can alleviate your workload by helping you prioritise which channels need more content. Your social media strategy needs to be manageable and strategic rather than posting just for the sake of it.
Many people often struggle to figure out the right number of posts to publish each day and it can be a fine balance between inspiring and annoying your audience. The industry average is 11 posts per day – but don't panic, that's over all platforms and you may not use all of them for your business.
Consistency is key and saying that, it doesn't mean posting every single day. Create a reasonable schedule that is manageable for you. Experiment with different types of posts including reels and carousels to see what works best for your audience.
The best times to post on social media in 2023
Instagram
We've found with our existing clients that posting mid-afternoon between 12pm – 3pm usually gets us great results for our clients
Depending on your industry, choosing the best day needs to work for your type of business. Saturdays are a good day to post if you are B2C but if you're B2B, Fridays can bring plenty of engagement. Mondays generally don't generate as much success as other days.
Overall, we tend to recommend that you trial your content on different days to see what works best.
Facebook
Unsurprisingly, posting at a similar time to Instagram is usually the best strategy to follow for your Facebook content. Again, mid-to-late afternoon between 12pm – 3pm is key to reaching your audience.
LinkedIn
It goes without saying, the best days to post on LinkedIn – as you'd expect are during the week.
Time-wise, earlier in the morning seems to reap the best rewards – posting between 9am – 12pm has the highest rate of engagement.
TikTok
The best time to post on TikTok varies by day of the week. Generally speaking, mornings usually work well – so that way they can capture the attention of your audience through lunch and work breaks for those that are at work.
Bear in mind that TikTok is a global platform and can reach different time zones at different times than ours.