Local fitness organisation, Just Movement have been around for a number of years now and throughout the pandemic providing chair-based exercise classes.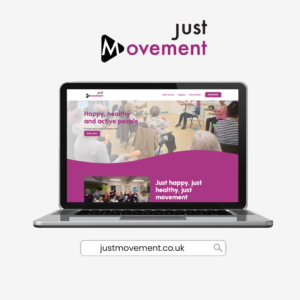 The not-for-profit business only had a facebook page and relied heavily on word-of-mouth advertising alongside traditional forms of marketing to get the word out. They reached a point where they felt a website would be able to drive the organisation forward and in turn help more people in the community.
Not only have we created a strong brand, but a beautiful website to match – further enhancing the brilliant work they do.
In a short space of time, Just Movement have already been reaping the benefits of this new presence with enquiries for new venues and interest from potential funders.