Social Media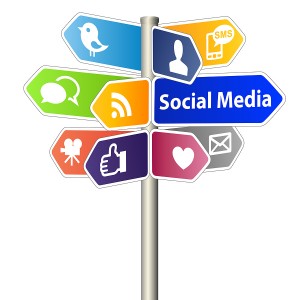 There is lots of talk about "social media" and its use within businesses especially small to medium sized businesses.
In its simplest terms, social media will grow and develop spontaneously. The trick for businesses is to harness it as an effective brand development tool. For businesses it provides a unique opportunity to engage with customers and build long-term relationships, but getting it wrong can have damaging consequences.
Here at hellomint we understand the online etiquette that needs to be respected to achieve a successful social media strategy. The art of managing reputation and forging relationships follows the same principles whether on or offline, which is why as social media professionals we have the skills to develop this channel for your business.
The greatest strength of Social Media as a marketing tool is the way that social media sites encourage interaction between users. People can talk to you, or to one another about your product and the discussion can be joined by anyone. With the right management, your Social Media presence can help you increase the number of potential customers for your business whilst simultaneously enabling your existing ones to identify more clearly with your business and your brand.
Why your company needs social media
The true power of social media comes from the ability to create a community around your company and create digital conversations with your customers and clients. Benefits of using social media include:-
Increasing your website traffic
Increased sales
Increased brand awareness
Engaging with customers
Target new customers
Networking with other businesses
hellomint creates and leads powerful social media campaigns that will intelligently rocket your traffic, promote your business and grow leads and sales to give you a feeling of importance in the marketplace.
Whether it's using a blog to showcase your company culture, or using Twitter for fast, personal customer service, hellomint has the proven track record that will harness that power for you.
Find out more about what we do
Contact us about our social media services