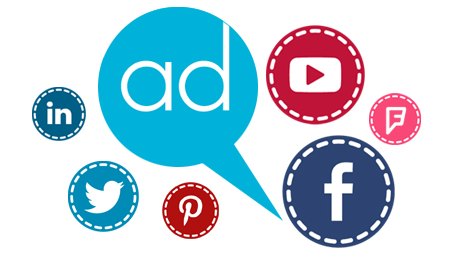 Social Media Advertising with hellomint
Advertising on social media is a great way to increase brand recognition, improve brand loyalty, opportunities to convert, higher conversion rates available and essentially boost sales.
There are many platforms within social media marketing and we can identify which one, if any, are currently performing well, in terms of engaging customers. From our knowledge, we can then see how we can build or introduce social media for your business. As such a vast number of people use social media it is a great way to target potential customers in large numbers. We can use social media advertising to target customers suitable for your business, by investigating demographic targeting, interest targeting, behaviour targeting and custom audiences relating to your field of work.
Social media is constantly changing and growing resulting in providing new platforms all the time, which create new opportunities for businesses to gain followers. The popularity of different platforms changes continuously and therefore keeping your business up-to-date with the online world is crucial. Our job is to take advantage of every online channel to showcase your business – as a result, it can build up trust with current customers and gain new customers.
We can work with you to keep you updated on the success of social media campaigns, as we are able to measure through Click through Rate (CTR), Cost per Conversions (CPC), and Conversion rate, and provide you with an in-depth report so you understand how social media advertising is benefiting your business.