Facebook Marketing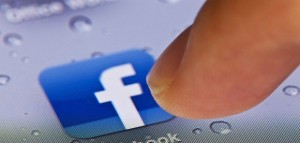 Facebook is the most widely used of all the social media sites with over 800 million active users. On some days it even registers more visits than Google. The power of Facebook as a marketing tool cannot be underestimated.
Facebook boasts over one billion users. Let us help you reach them.
Can Facebook actually be used to bring in leads, opportunities and sales for your small business? YES! Facebook is filled with existing customers and potential customers. Our Facebook marketing services help you engage and connect with both.
You can't use Facebook for your business the same way you use it for your personal life – you need a clear social strategy in place before you'll see results.
Why Facebook marketing works…
51% of consumers are more likely to buy a product after liking a brand on Facebook.
56% of consumers are more likely to recommend a brand to a friend after liking the brand on Facebook.
Facebook influences purchasing behavior. Our services help you leverage that influence to strengthen and grow your business.
Still not sure?
Think about this: everyone, absolutely everyone, seems to be using Facebook now. According to Facebook's own statistics, people spend more than 700 billion minutes monthly on the platform. Wow!
Therefore, it's essential that your company explore ways that your audience segments are using the social networking platform and develop a corresponding plan. Too many companies merely configure a Facebook Page, randomly post to it until they get bored, and then leave it to gather dust for months at a time.
What would it mean to your business if you instead developed a clear Facebook Marketing strategy and then executed on it with precision? What would it mean to your business if you thrilled your prospective clients on Facebook? The potential marketing opportunity on Facebook is tremendous for many businesses, and quite possibly for yours!
It's not that Facebook replaces your other forms of marketing. But your prospective customers ARE spending time somewhere. And you want to connect with them and increase the time they spend with your brand. And so if they are on Facebook, and if they are on Facebook A LOT, it makes sense for you to develop a plan to interact with them on Facebook in a way that adds value to their experience.